Train Together And Enjoy Exciting Camaraderie In Our Family Martial Arts Classes
The average family spends 38 minutes a week together with no TV and no electronics. We are all busy and technology invades our lives. Training as a family is an essential tool for all parents who are looking for a way to:
Build a better relationship with your child/children
Model Success Habits such as humility, perseverance, honor, integrity, indomitable spirit, self-control, and confidence
Demonstrate how to handle challenging situations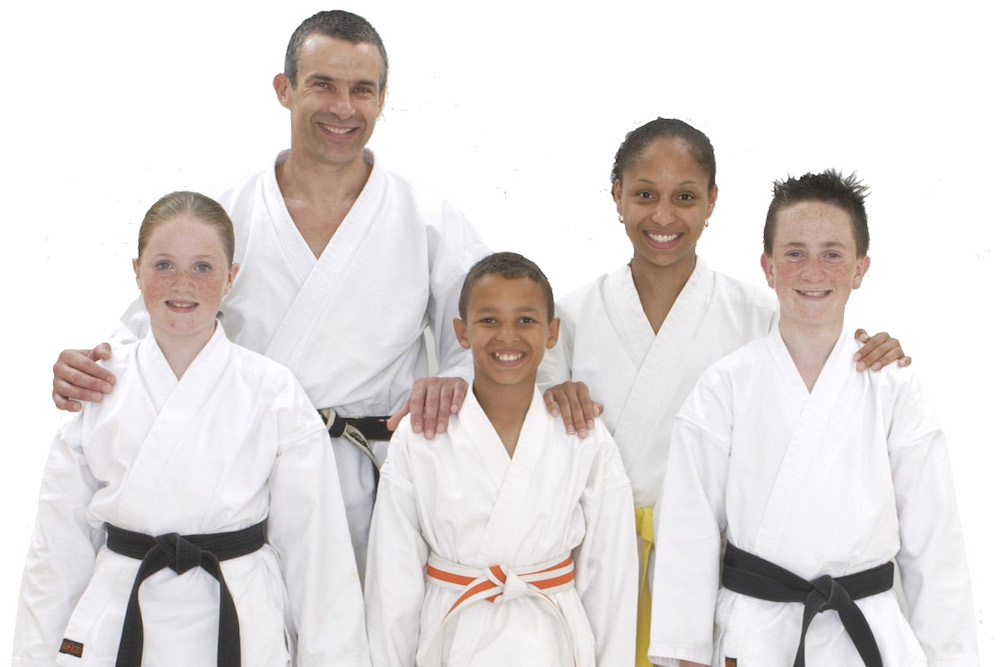 What Can You Expect From Our Family Martial Arts Classes?
Family Martial Arts Academy has tried to make training as a family economical and easy to begin. It is simple, with us you only pay for the first 2 family members and the rest of the family trains for FREE. Register today to give it a try—what do you have to lose?
Other benefits families have reported:
Quality Time: You all get to spend time together on the mat moving, sweating, and challenging yourselves. You also get to lead by example—everyone has challenges on the mat This gives you the opportunity to demonstrate how to handle difficult and challenging situations in a positive environment. Most importantly, spending quality time together and creating memories that will last a lifetime. The whole family progresses together, develops together, and shares a common bond that continues to strengthen as time goes on.
Set and Achieve Goals as a Family: The martial arts is all about setting and accomplishing short-term goals to achieve long-term goals. Put the whole family into the mix and now there is something very powerful. The fact that family members support each other through encouragement and shared effort, strengthens the relationships of any family. You get to help each other prepare by practicing at home and that allows for every member of the family to step up and lead because we are all good at different things.
Fun: Working towards a goal in a high energy, positive, fast-paced environment where everyone encourages and celebrates with you is a great thing. We are all working towards our goals and pushing ourselves to be a little bit better than last class, while at the same time learning how to be supportive and encouraging. In the family program, we teach everyone how to be training partners and leave the parenting to us. This way moms and dads can have FUN with their children and enjoy the quality time together.
Get in Shape: There is no doubt you will get you in great physical condition. Classes will definitely get your heart rate up, improve your flexibility, push you out of your comfort zone, and teach you valuable martial arts skills.
Join Us Today For The Best Family Martial Arts Classes In Fayetteville!
Don't miss out. Get started today with our Family Martial Arts Classes in Fayetteville. We're excited to share with you exciting martial arts training and a long-lasting family activity.
Just fill out the short form on your screen to learn more about Family Martial Arts Academy today!