Give Your Child Boosted Confidence And More With Kids Martial Arts Classes
If you're looking for a fun way to boost your child's confidence, fitness and self-discipline, Kids Martial Arts classes at Family Martial Arts Academy will get the job done!
We've created a Martial Arts program that is packed full of fun, fast-paced activities that kids love! These Fayetteville Kids Martial Arts classes will bring out the best in your children by helping them develop strong character traits and leadership skills while showing them how to live healthier lifestyles!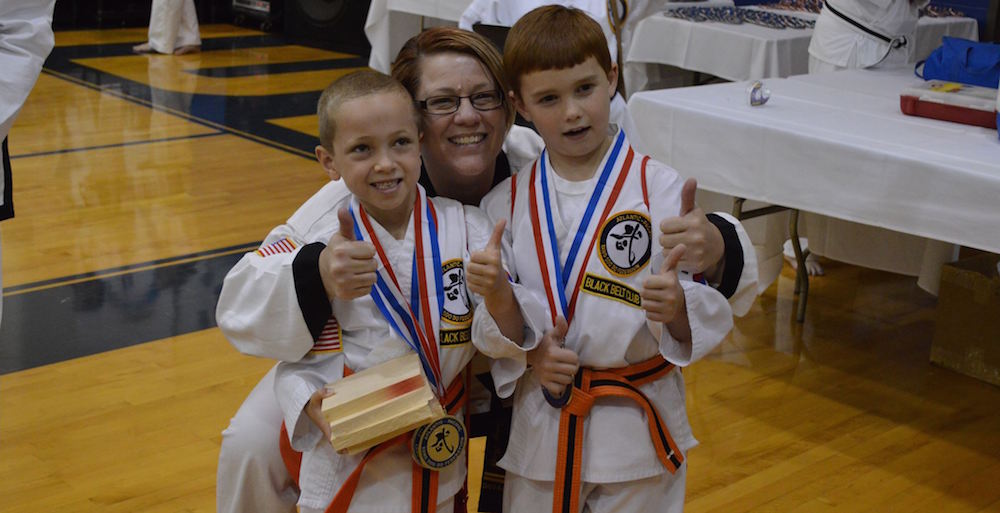 FAMILY MARTIAL ARTS ACADEMY IS THE BEST CHOICE FOR KIDS MARTIAL ARTS!
Our Philosophy Is Simple:
To build confidence one technique at a time. We are committed to helping each of our students achieve their own personal best and growing into a confident, disciplined, person who is capable of leading themselves to success and others.
And Our Methodology Is, Too:
To use Tang Soo Do to help shape their belief in themselves. We accomplish this by challenging all of our students physically and mentally and by helping them expand what they consider to be their comfort zone. We do this on a daily basis by holding them accountable for retaining the information required for their belt rank and also by pushing them beyond what they consider to be their limits. We help our students achieve small successes every day and feel more and more confident in their ability to achieve what they focus on and what they put their mind to achieve.
Our Kids Martial Arts Classes Include:
Pee Wee Program
Ages 2-5. We focus on motor skills, coordination, listening skills, following directions, working as a team, and having fun. We also keep them moving, running, and jumping. We teach basic blocks, punches, kicks, and combinations.
Kids Martial Arts
Ages 6 and up. This program is the first level of training and teaches our students the basics--blocks, punches, and kicks- and forms that we are working on in rotation.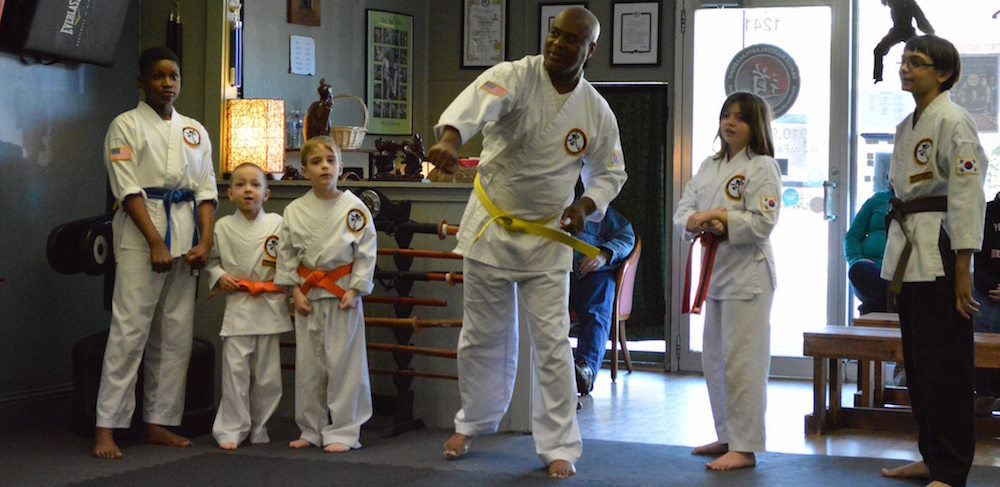 WHY WAIT? BRING OUT THE BEST IN YOUR KIDS AS SOON AS THIS MONTH!
Here's how to get started:
Sign up for your free class
Give our program a try--$49 for 8 classes and a free uniform--good deal right?
Fall in love with our program and choose a pricing option that fits your budget-- for $65 - $129 a month you become a part of our community and can put you and/or your child on the path to discovering what they can achieve.
For more information simply fill out the short form on the side of this page. When you do, we will give you all the details for starting your child in Kids Martial Arts classes at Family Martial Arts Academy